Intramuscular testosterone injections were first used around fifty years ago. Commercially available preparations contain testosterone esters in an oily vehicle. Esterification is designed to retard the release of testosterone from the depot site into the blood because the half life of unmodified testosterone would be very short. For many years intramuscular preparations were the most commonly used testosterone therapy and this is still the case in some centers. Pain can occur at injection sites, but the injections are generally well tolerated and free of major side effects. Until recently, the available intramuscular injections were designed for use at a frequency of between weekly and once every four weeks. These preparations are the cheapest mode of testosterone treatment available, but often cause supraphysiological testosterone levels in the days immediately following injection and/or low trough levels prior to the next injection during which time the symptoms of hypogonadism may return (Nieschlag et al 1976). More recently, a commercial preparation of testosterone undecanoate for intramuscular injection has become available. This has a much longer half life and produces testosterone levels in the physiological range throughout each treatment cycle (Schubert et al 2004). The usual dose frequency is once every three months. This is much more convenient for patients but does not allow prompt cessation of treatment if a contraindication to testosterone develops. The most common example of this would be prostate cancer and it has therefore been suggested that shorter acting testosterone preparations should preferably used for treating older patients (Nieschlag et al 2005). Similar considerations apply to the use of subcutaneous implants which take the form of cylindrical pellets injected under the skin of the abdominal wall and steadily release testosterone to provide physiological testosterone levels for up to six months. Problems also include pellet extrusion and infection (Handelsman et al 1997).
Many clinical studies have looked at the effect of testosterone treatment on body composition in hypogonadal men or men with borderline low testosterone levels. Some of these studies specifically examine these changes in older men (Tenover 1992; Morley et al 1993; Urban et al 1995; Sih et al 1997; Snyder et al 1999; Kenny et al 2001; Ferrando et al 2002; Steidle et al 2003; Page et al 2005). The data from studies, on patients from all age groups, are consistent in showing an increase in fat free mass and decrease in fat mass or visceral adiposity with testosterone treatment. A recent meta-analysis of 16 randomized controlled trials of testosterone treatment effects on body composition confirms this pattern (Isidori et al 2005). There have been less consistent results with regard to the effects of testosterone treatment of muscle strength. Some studies have shown an increase in muscle strength (Ferrando et al 2002; Page et al 2005) with testosterone whilst others have not (Snyder et al 1999). Within the same trial some muscle group strengths may improve whilst others do not (Ly et al 2001). It is likely that the differences are partly due to the methodological variations in assessing strength, but it also possible that testosterone has different effects on the various muscle groups. The meta-analysis found trends toward significant improvements in dominant knee and hand grip strength only (Isidori et al 2005).
The diagnosis of late-onset hypogonadism requires the combination of low serum testosterone levels with symptoms of hypogonadism. Questionnaires are available which check for the symptoms of hypogonadism. These have been validated for the assessment of aging patients with hypogonadism (Morley et al 2000; Moore et al 2004) but have a low specificity. In view of the overlap in symptoms between hypogonadism, aging and other medical conditions it is wise to use a formal method of symptom assessment which can be used to monitor the effects of testosterone replacement.
Some men report being helped by an oral medication called yohimbine, which comes from the bark of a tree that grows in India and Africa. This drug, which needs to be taken every day, has been reported to help about 20 to 25 percent of the men taking it. A relatively new but widely used oral medication called Viagra requires a careful medical evaluation by your doctor.
All devices that are currently approved by the FDA are considered safe for use in magnetic resonance imaging environments. However, 2 previously approved devices–the OmniPhase and the DuraPhase penile prostheses–are not considered safe in this environment. Other surgical procedures–including venous ligation to limit penile venous outflow and penile revascularization procedures–are rarely successful and are not recommended.19 These surgeries are only indicated when a patient demonstrates recent-onset ED and an occlusive lesion seen on angiogram or magnetic resonance angiography and should be performed only in centers of excellence for ED.
"Stress and anxiety can adversely affect sexual performance and are common causes of erectile dysfunction," warns Feloney. "Feelings of stress and anxiety can also lead to depression and a loss of interest in sex." It's important to get these feelings out in the open where you can deal with them. Issues that can lead to erectile dysfunction include fear from previous bad experiences with sex, family or work related stress, poor communication with your partner, and unrealistic goals and expectations.
In the short term, alcohol relaxes muscles in the penis, letting blood to flow in (which is a good thing). However, alcohol also prevents other blood vessels from closing and trapping all the extra blood. Erections depend on trapping increased blood flow in the erectile tissue of the penis. If you don't trap that extra blood, you don't get an erection. In the long run, excessive alcohol consumption can cause liver scarring, high blood pressure, and can damage your blood vessels resulting in erectile dysfunction.
Natural remedies for treating erectile dysfunction Erectile dysfunction has many causes, can affect any male, and is often distressing? Some people advocate several different natural remedies, mostly herbs and other plants. Here, we look at their merits and side effects, plus lifestyle changes, and alternative therapies that may bring relief for erectile dysfunction. Read now
You may find this hard to believe, but some common breakfast foods like Kellogg's corn flakes and Graham crackers were invented 100 years ago to lower male libido. Kellogg and Graham believed that male sexual desire was the root of society's problems, so they set out to make bland foods that would take away libido (this is absolutely true; look it up). That low fat, grain-based thing absolutely works wonders for lowering testosterone.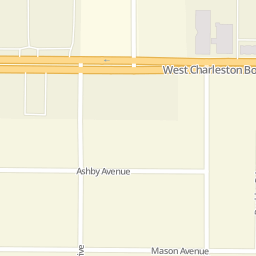 Testosterone belongs to a class of male hormones called androgens, which are sometimes called steroids or anabolic steroids. In men, testosterone is produced mainly in the testes, with a small amount made in the adrenal glands. The brain's hypothalamus and pituitary gland control testosterone production. The hypothalamus instructs the pituitary gland on how much testosterone to produce, and the pituitary gland passes the message on to the testes. These communications happen through chemicals and hormones in the bloodstream.
When I first started TRT, my physician prescribed a cream that you rub into your skin. The cream version of TRT is not too convenient, because if someone touches you while you have the cream on, the testosterone can rub off on him/her. This can be really bad around kids or pregnant women. If you're sleeping next to someone, the cream can get on the sheets and transfer over that way, too. The cream can be annoying, but it works. There's also a gel version called AndroGel; I skipped it because it doesn't absorb as well as the cream does.