Intramuscular testosterone injections were first used around fifty years ago. Commercially available preparations contain testosterone esters in an oily vehicle. Esterification is designed to retard the release of testosterone from the depot site into the blood because the half life of unmodified testosterone would be very short. For many years intramuscular preparations were the most commonly used testosterone therapy and this is still the case in some centers. Pain can occur at injection sites, but the injections are generally well tolerated and free of major side effects. Until recently, the available intramuscular injections were designed for use at a frequency of between weekly and once every four weeks. These preparations are the cheapest mode of testosterone treatment available, but often cause supraphysiological testosterone levels in the days immediately following injection and/or low trough levels prior to the next injection during which time the symptoms of hypogonadism may return (Nieschlag et al 1976). More recently, a commercial preparation of testosterone undecanoate for intramuscular injection has become available. This has a much longer half life and produces testosterone levels in the physiological range throughout each treatment cycle (Schubert et al 2004). The usual dose frequency is once every three months. This is much more convenient for patients but does not allow prompt cessation of treatment if a contraindication to testosterone develops. The most common example of this would be prostate cancer and it has therefore been suggested that shorter acting testosterone preparations should preferably used for treating older patients (Nieschlag et al 2005). Similar considerations apply to the use of subcutaneous implants which take the form of cylindrical pellets injected under the skin of the abdominal wall and steadily release testosterone to provide physiological testosterone levels for up to six months. Problems also include pellet extrusion and infection (Handelsman et al 1997).
The laboratory results should be discussed with the patient and, if possible, with his sexual partner. This educational process allows a review of the basic aspects of the anatomy and physiology of the sexual response and an explanation of the possible etiology and associated risk factors (eg, smoking and the use of various medications). Treatment options and their benefits and risks should be discussed. This type of dialogue allows the patient and physician to cooperate in developing an optimal management strategy.
Clinical studies have suggested that these devices are effective and acceptable to a large number of patients with ED of varying causes, including psychogenic erectile failure. These devices are safe and can restore a man's ability to achieve penetrative intercourse, with one study suggesting nearly 95% success with adequate instruction and support.30 However, satisfaction with this treatment modality typically wanes with time, as patients report dissatisfaction with how cumbersome or unnatural the devices are to use, hinging or buckling of the erection with thrusting, and dissatisfaction with the fact that the erection is ischemic and therefore cold, which can be off-putting to the partner.
Epidemiological data has associated low testosterone levels with atherogenic lipid parameters, including lower HDL cholesterol (Lichtenstein et al 1987; Haffner et al 1993; Van Pottelbergh et al 2003) and higher total cholesterol (Haffner et al 1993; Van Pottelbergh et al 2003), LDL cholesterol (Haffner et al 1993) and triglyceride levels (Lichtenstein et al 1987; Haffner et al 1993). Furthermore, these relationships are independent of other factors such as age, obesity and glucose levels (Haffner et al 1993; Van Pottelbergh et al 2003). Interventional trails of testosterone replacement have shown that treatment causes a decrease in total cholesterol. A recent meta-analysis of 17 randomized controlled trials confirmed this and found that the magnitude of changes was larger in trials of patients with lower baseline testosterone levels (Isidori et al 2005). The same meta-analysis found no significant overall change in LDL or HDL cholesterol levels but in trials with baseline testosterone levels greater than 10 nmol/l, there was a small reduction in HDL cholesterol with testosterone treatment.
Testosterone is a steroid from the androstane class containing a keto and hydroxyl groups at the three and seventeen positions respectively. It is biosynthesized in several steps from cholesterol and is converted in the liver to inactive metabolites.[5] It exerts its action through binding to and activation of the androgen receptor.[5] In humans and most other vertebrates, testosterone is secreted primarily by the testicles of males and, to a lesser extent, the ovaries of females. On average, in adult males, levels of testosterone are about 7 to 8 times as great as in adult females.[6] As the metabolism of testosterone in males is greater, the daily production is about 20 times greater in men.[7][8] Females are also more sensitive to the hormone.[9]
These "disease-awareness" campaigns—ostensibly a public service intended to educate those potentially at risk about a condition they may not even have heard of but "could" have—are subtle, even insidious. They may not mention a specific product, but a bit of sleuthing reveals that their sponsors are usually pharmaceutical companies that "just happen" to manufacture products used to treat the real (or at least alleged) condition.
There are risks to prosthetic surgery and patients are counselled before the procedure. If there is a post-operative infection, the implant will likely be removed. The devices are reliable, but in the case of mechanical malfunction, the device or a part of the device will need to be replaced surgically. If a penile prosthesis is removed, other non-surgical treatments may no longer work.
ED usually has something physical behind it, particularly in older men. But psychological factors can be a factor in many cases of ED. Experts say stress, depression, poor self-esteem, and performance anxiety can short-circuit the process that leads to an erection. These factors can also make the problem worse in men whose ED stems from something physical.
A physical exam checks your total health. Examination focusing on your genitals (penis and testicles) is often done to check for ED. Based on your age and risk factors, the exam may also focus on your heart and blood system: heart, peripheral pulses and blood pressure. Based on your age and family history your doctor may do a rectal exam to check the prostate. These tests are not painful. Most patients do not need a lot of testing before starting treatment.
Vitamin D and zinc are both essential to testosterone production. A year-long study looked at the vitamin D and testosterone levels of 2299 men. It found that men with vitamin D levels above 30 nmol/L had more testosterone and lower levels of sex hormone-binding globulin (SHBG). SHBG binds to hormones so your cells can't use them, and if you have too much of it, your testosterone levels drop [8]. Men with vitamin D deficiency had lower testosterone and higher SHBG levels.
Your doctor will ask you questions about your symptoms and health history. They may do tests to determine if your symptoms are caused by an underlying condition. You should expect a physical exam where your doctor will listen to your heart and lungs, check your blood pressure, and examine your testicles and penis. They may also recommend a rectal exam to check your prostate. Additionally, you may need blood or urine tests to rule out other conditions.
Dr. Shiel received a Bachelor of Science degree with honors from the University of Notre Dame. There he was involved in research in radiation biology and received the Huisking Scholarship. After graduating from St. Louis University School of Medicine, he completed his Internal Medicine residency and Rheumatology fellowship at the University of California, Irvine. He is board-certified in Internal Medicine and Rheumatology.
The symptoms of erectile dysfunction include difficulty achieving an erection, trouble maintaining an erection, and a reduced interest in sex. Because male sexual arousal is a fairly complex process, it can sometimes be difficult to identify a specific cause. Arousal starts in the brain but it also involves the nerves, muscles, and blood vessels and can be impacted by hormones and emotions. If a problem develops with any of these things, erectile dysfunction could be the consequence.
Transdermal preparations of testosterone utilize the fact that the skin readily absorbs steroid hormones. Initial transdermal preparations took the form of scrotal patches with testosterone loaded on to a membranous patch. Absorption from the scrotal skin was particularly good and physiological levels of testosterone with diurnal variation were reliably attained. The scrotal patches are now rarely used because they require regular shaving or clipping of scrotal hair and because they produce rather high levels of dihydrotestosterone compared to testosterone (Behre et al 1999). Subsequently, non-scrotal patches were developed but the absorptive capacity of non-scrotal skin is much lower, so these patches contain additional chemicals which enhance absorption. The non-scrotal skin patches produce physiological testosterone levels without supraphysiological dihydrotestosterone levels. Unfortunately, the patches produce a high rate of local skin reactions often leading to discontinuation (Parker and Armitage 1999). In the last few years, transdermal testosterone gel preparations have become available. These require daily application by patients and produce steady state physiological testosterone levels within a few days in most patients (Swerdloff et al 2000; Steidle et al 2003). The advantages compared with testosterone patches include invisibility, reduced skin irritation and the ability to adjust dosage, but concerns about transfer to women and children on close skin contact necessitate showering after application or coverage with clothes.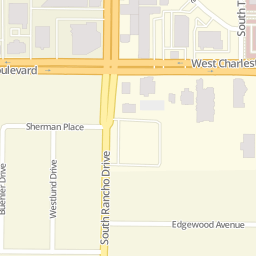 Men who produce more testosterone are more likely to engage in extramarital sex.[55] Testosterone levels do not rely on physical presence of a partner; testosterone levels of men engaging in same-city and long-distance relationships are similar.[54] Physical presence may be required for women who are in relationships for the testosterone–partner interaction, where same-city partnered women have lower testosterone levels than long-distance partnered women.[59]
Capogrosso, P., Colicchia, M., Ventimiglia, E., Castagna, G., Clementi, M. C., Suardi, N., ... Salonia, A. (2013, July). One patient out of four with newly diagnosed erectile dysfunction is a young man — worrisome picture from the everyday clinical practice. The journal of sexual medicine. 10(7), 1833–1841. Retrieved from https://onlinelibrary.wiley.com/doi/full/10.1111/jsm.12179