The mechanism of age related decreases in serum testosterone levels has also been the subject of investigation. Metabolic clearance declines with age but this effect is less pronounced than a reduction in testosterone production, so the overall effect is to reduce serum testosterone levels. Gonadotrophin levels rise during aging (Feldman et al 2002) and testicular secretory responses to recombinant human chorionic gonadotrophin (hCG) are reduced (Mulligan et al 1999, 2001). This implies that the reduced production may be caused by primary testicular failure but in fact these changes are not adequate to fully explain the fall in testosterone levels. There are changes in the lutenising hormone (LH) production which consist of decreased LH pulse frequency and amplitude, (Veldhuis et al 1992; Pincus et al 1997) although pituitary production of LH in response to pharmacological stimulation with exogenous GnRH analogues is preserved (Mulligan et al 1999). It therefore seems likely that there are changes in endogenous production of GnRH which underlie the changes in LH secretion and have a role in the age related decline in testosterone. Thus the decreases in testosterone levels with aging seem to reflect changes at all levels of the hypothalamic-pituitary-testicular axis. With advancing age there is also a reduction in androgen receptor concentration in some target tissues and this may contribute to the clinical syndrome of LOH (Ono et al 1988; Gallon et al 1989).
A large number of trials have demonstrated a positive effect of testosterone treatment on bone mineral density (Katznelson et al 1996; Behre et al 1997; Leifke et al 1998; Snyder et al 2000; Zacharin et al 2003; Wang, Cunningham et al 2004; Aminorroaya et al 2005; Benito et al 2005) and bone architecture (Benito et al 2005). These effects are often more impressive in longer trials, which have shown that adequate replacement will lead to near normal bone density but that the full effects may take two years or more (Snyder et al 2000; Wang, Cunningham et al 2004; Aminorroaya et al 2005). Three randomized placebo-controlled trials of testosterone treatment in aging males have been conducted (Snyder et al 1999; Kenny et al 2001; Amory et al 2004). One of these studies concerned men with a mean age of 71 years with two serum testosterone levels less than 12.1nmol/l. After 36 months of intramuscular testosterone treatment or placebo, there were significant increases in vertebral and hip bone mineral density. In this study, there was also a significant decrease in the bone resorption marker urinary deoxypyridinoline with testosterone treatment (Amory et al 2004). The second study contained men with low bioavailable testosterone levels and an average age of 76 years. Testosterone treatment in the form of transdermal patches was given for 1 year. During this trial there was a significant preservation of hip bone mineral density with testosterone treatment but testosterone had no effect on bone mineral density at other sites including the vertebrae. There were no significant alterations in bone turnover markers during testosterone treatment (Kenny et al 2001). The remaining study contained men of average age 73 years. Men were eligible for the study if their serum total testosterone levels were less than 16.5 nmol/L, meaning that the study contained men who would usually be considered eugonadal. The beneficial effects of testosterone on bone density were confined to the men who had lower serum testosterone levels at baseline and were seen only in the vertebrae. There were no significant changes in bone turnover markers. Testosterone in the trial was given via scrotal patches for a 36 month duration (Snyder et al 1999). A recent meta-analysis of the effects on bone density of testosterone treatment in men included data from these studies and two other randomized controlled trials. The findings were that testosterone produces a significant increase of 2.7% in the bone mineral density at the lumber spine but no overall change at the hip (Isidori et al 2005). These results from randomized controlled trials in aging men show much smaller benefits of testosterone treatment on bone density than have been seen in other trials. This could be due to the trials including patients who are not hypogonadal and being too short to allow for the maximal effects of testosterone. The meta-analysis also assessed the data concerning changes of bone formation and resorption markers during testosterone treatment. There was a significant decrease in bone resorption markers but no change in markers of bone formation suggesting that reduction of bone resorption may be the primary mode of action of testosterone in improving bone density (Isidori et al 2005).
Testosterone is significantly correlated with aggression and competitive behaviour and is directly facilitated by the latter. There are two theories on the role of testosterone in aggression and competition.[77] The first one is the challenge hypothesis which states that testosterone would increase during puberty thus facilitating reproductive and competitive behaviour which would include aggression.[77] Thus it is the challenge of competition among males of the species that facilitates aggression and violence.[77] Studies conducted have found direct correlation between testosterone and dominance especially among the most violent criminals in prison who had the highest testosterone levels.[77] The same research also found fathers (those outside competitive environments) had the lowest testosterone levels compared to other males.[77]
Sally has a Bachelor's Degree in Biomedical Sciences (B.Sc.). She is a specialist in reviewing and summarising the latest findings across all areas of medicine covered in major, high-impact, world-leading international medical journals, international press conferences and bulletins from governmental agencies and regulatory bodies. At News-Medical, Sally generates daily news features, life science articles and interview coverage.
An international consensus document was recently published and provides guidance on the diagnosis, treatment and monitoring of late-onset hypogonadism (LOH) in men. The diagnosis of LOH requires biochemical and clinical components. Controversy in defining the clinical syndrome continues due to the high prevalence of hypogonadal symptoms in the aging male population and the non-specific nature of these symptoms. Further controversy surrounds setting a lower limit of normal testosterone, the limitations of the commonly available total testosterone result in assessing some patients and the unavailability of reliable measures of bioavailable or free testosterone for general clinical use. As with any clinical intervention testosterone treatment should be judged on a balance of risk versus benefit. The traditional benefits of testosterone on sexual function, mood, strength and quality of life remain the primary goals of treatment but possible beneficial effects on other parameters such as bone density, obesity, insulin resistance and angina are emerging and will be reviewed. Potential concerns regarding the effects of testosterone on prostate disease, aggression and polycythaemia will also be addressed. The options available for treatment have increased in recent years with the availability of a number of testosterone preparations which can reliably produce physiological serum concentrations. 

The bones and the brain are two important tissues in humans where the primary effect of testosterone is by way of aromatization to estradiol. In the bones, estradiol accelerates ossification of cartilage into bone, leading to closure of the epiphyses and conclusion of growth. In the central nervous system, testosterone is aromatized to estradiol. Estradiol rather than testosterone serves as the most important feedback signal to the hypothalamus (especially affecting LH secretion).[111] In many mammals, prenatal or perinatal "masculinization" of the sexually dimorphic areas of the brain by estradiol derived from testosterone programs later male sexual behavior.[112]
An analysis of 14 studies involving more than 90,000 patients with ED confirmed the relation between ED and an increased risk of cardiovascular events and mortality. [56] Compared with patients without ED, those with ED had a 44% increased risk of cardiovascular events, a 25% increased risk of all-cause mortality, a 62% increased risk of MI, and a 39% increased risk of cerebrovascular events. Treatment of ED, either through lifestyle interventions or by pharmacologic means, may improve prognosis and reduce risk.
"I am very cautious about committing someone for life to medication," said Dr. Kathleen L. Wyne, who directs research on diabetes and metabolism at Houston's Methodist Hospital Research Institute and serves on the Sex Hormone and Reproductive Endocrinology Scientific Committee for the American Association of Clinical Endocrinologists. "That does frustrate patients because they have heard about [Low T] from TV and friends."
Sugar is to testosterone what kryptonite is to Superman. Eliminating sugar is probably the single most powerful way to increase your performance, in part because sugar absolutely devastates your testosterone levels (but all carbs do not, especially under heavy training.) In one study of 74 men, a 75g dose of sugar – about the equivalent of a bottle of soda – decreased serum testosterone by 25% in under an hour, and levels stayed low for at least 2 hours [7]. On top of that, 15% of the men who started with normal testosterone dipped into the hypogonadal range after they ate sugar – that's the range in which doctors diagnose men's testes and women's ovaries as failing. When you do eat carbs, stick to Bulletproof ones like sweet potatoes and squash. My recommendations for types of carbs and how often to eat them are here.
Some men report being helped by an oral medication called yohimbine, which comes from the bark of a tree that grows in India and Africa. This drug, which needs to be taken every day, has been reported to help about 20 to 25 percent of the men taking it. A relatively new but widely used oral medication called Viagra requires a careful medical evaluation by your doctor.
The development of an erection is a complex event involving integration of psychologic, neurologic, endocrine, vascular, and local anatomic systems. Positron emission tomography scanning studies have suggested that sexual arousal is activated in higher cortical centers that then stimulate the medial preoptic and paraventricular nuclei of the hypothalamus.5 These signals ultimately descend through a complex neural network involving the parasympathetic nervous system and eventually activate parasympathetic nerves in the sacral area (S2 to S4).

ED usually has a multifactorial etiology. Organic, physiologic, endocrine, and psychogenic factors are involved in the ability to obtain and maintain erections. In general, ED is divided into 2 broad categories, organic and psychogenic. Although most ED was once attributed to psychological factors, pure psychogenic ED is in fact uncommon; however, many men with organic etiologies may also have an associated psychogenic component.
"By expanding the boundaries of this disease to common symptoms in aging males, such as fatigue and reduced libido, drug companies seek to increase their markets and boost their sales," wrote Barbara Mintzes, an assistant professor at the University of British Columbia School of Public Health, and Agnes Vitry, a senior research fellow at the University of South Australia, in a 2012 article in the Medical Journal of Australia .
The availability of phosphodiesterase-5 (PDE5) inhibitors—sildenafil, vardenafil, tadalafil, and avanafil—has fundamentally altered the medical management of ED. In addition, direct-to-consumer marketing of these agents over the last 15 years has increased the general public's awareness of ED as a medical condition with underlying causes and effective treatments.
Abnormally high levels of testosterone could be the result of an adrenal gland disorder, or even cancer of the testes. High levels may also occur in less serious conditions. Congenital adrenal hyperplasia, which can affect males and females, is a rare but natural cause for elevated testosterone production. Your doctor may order other tests if your levels are exceedingly high.
Dr. Wassersug, whose background is in evolutionary biology, also noted that lower testosterone in older men may be adaptive, a positive benefit, as our bodies age and become increasingly frail. "The argument can be made," he said, "that it's not beneficial to have the mindset of a 19-year-old when you are 49-years-old, because if you are aggressive enough to get into a conflict with an actual 19-year-old, you are going to get killed."
Growth of spermatogenic tissue in testicles, male fertility, penis or clitoris enlargement, increased libido and frequency of erection or clitoral engorgement. Growth of jaw, brow, chin, nose, and remodeling of facial bone contours, in conjunction with human growth hormone.[21] Completion of bone maturation and termination of growth. This occurs indirectly via estradiol metabolites and hence more gradually in men than women. Increased muscle strength and mass, shoulders become broader and rib cage expands, deepening of voice, growth of the Adam's apple. Enlargement of sebaceous glands. This might cause acne, subcutaneous fat in face decreases. Pubic hair extends to thighs and up toward umbilicus, development of facial hair (sideburns, beard, moustache), loss of scalp hair (androgenetic alopecia), increase in chest hair, periareolar hair, perianal hair, leg hair, armpit hair.
Testosterone is most commonly associated with sex drive in men. It also affects mental health, bone and muscle mass, fat storage, and red blood cell production. Abnormally low or high levels can affect a man's mental and physical health. Your doctor can check your testosterone levels with a simple blood test. Testosterone therapy is available to treat men with low levels of testosterone. If you have low T, ask your doctor if this type of therapy might benefit you. 

Drugs.com provides accurate and independent information on more than 24,000 prescription drugs, over-the-counter medicines and natural products. This material is provided for educational purposes only and is not intended for medical advice, diagnosis or treatment. Data sources include IBM Watson Micromedex (updated Jan 9th, 2019), Cerner Multum™ (updated Jan 14th, 2019), Wolters Kluwer™ (updated Jan 7th, 2019) and others. To view content sources and attributions, please refer to our editorial policy.
In a prospective study from the Prostate Cancer Prevention Trial database, Thompson et al reported that men presenting with ED had a significantly higher chance of developing a cardiovascular event over a 7-year follow-up period. [55] The hazard ratio was 1.45, which is in the range of risk associated with current smoking or a family history of MI.
Barbara Mintzes, at the University of British Columbia, said in a Skype interview, "Androgel was approved for a real condition—men who have a number of clinical or acquired conditions that affect testosterone, either through the testes or pituitary gland. So testosterone replacement therapy makes sense, and producing it in a gel makes sense. Where there is an actual need for the product, there's nothing wrong with that." But, she added, "When this gets marketed for what is essentially healthy aging, the antennas go up."
Conditions associated with reduced nerve and endothelium function (eg, aging, hypertension, smoking, hypercholesterolemia, and diabetes) alter the balance between contraction and relaxation factors (see Pathophysiology). These conditions cause circulatory and structural changes in penile tissues, resulting in arterial insufficiency and defective smooth muscle relaxation. In some patients, sexual dysfunction may be the presenting symptom of these disorders.
A common and important cause of ED is vasculogenic. Many men with ED have comorbid conditions such as hyperlipidemia, hypercholesterolemia, tobacco abuse, diabetes mellitus, or coronary artery disease (CAD). [6] The Princeton III Consensus recommends screening men who present with ED for cardiovascular risk factors; ED may be the earliest presentation of atherosclerosis and vascular disease. [7]
Look, ED can have many causes. Most of the time, it's physiological. But there are also lots of psychological reasons why someone may experience ED. Treating ED isn't all about medication. Dealing with some of these psychological issues can help you battle ED, too. I'm talking about depression, anxiety, loss of desire, sense of inadequacy, guilt, fatigue, anger, relationship dysfunction. Working through these types of psychological challenges can help you achieve the happy, healthy manhood you deserve.
The hormone also plays a role in sex drive, sperm production, fat distribution, red cell production, and maintenance of muscle strength and mass, according to the Mayo Clinic. For these reasons, testosterone is associated with overall health and well-being in men. One 2008 study published in the journal Frontiers of Hormone Research even linked testosterone to the prevention of osteoporosis in men.
In a recent study of male workers, men with low testosterone levels had an increased chance of severe erectile dysfunction (Kratzik et al 2005), although such a link had not been found previously (Rhoden et al 2002). Certainly erectile dysfunction is considered part of the clinical syndrome of hypogonadism, and questions regarding erectile dysfunction form part of the clinical assessment of patients with hypogonadism (Morley et al 2000; Moore et al 2004).

This is one of the most controversial recommendations I make, but it shouldn't be. It's no different than using thyroid medication. If your levels are low, and the other techniques here don't work, use TRT. You will like your life again. If your levels are low, bioidentical testosterone will make you live longer and better, provided you use it right.
Once a complete sexual and medical history has been completed, appropriate laboratory studies should be conducted. In the initial evaluation of ED, sophisticated laboratory testing is rarely necessary. For example, serum testosterone (and sometimes prolactin) is typically only useful when the patient demonstrates hypogonadal features or testicular atrophy, or when clinical history is suggestive. Additional hormonal evaluation may include thyroid stimulating hormone in those with a clinical suspicion of hypothyroidism or appropriate diabetes screening in those presenting with a concern for impaired glucose metabolism. If the patient has not been evaluated with a lipid panel and hyperlipidemia is suspected, measurement and appropriate referral to internal medicine or cardiology is recommended. In most cases, a tentative diagnosis can be established with a complete sexual and medical history, physical examination, and limited or no laboratory testing.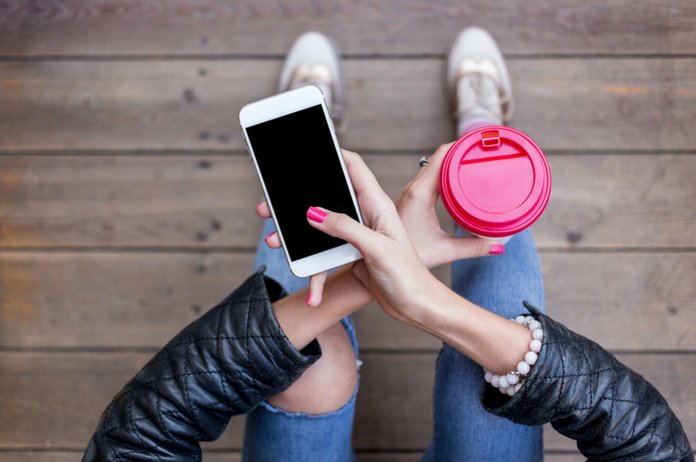 Overall, few patients have a compelling contraindication to testosterone treatment. The majority of men with late onset hypogonadism can be safely treated with testosterone but all will require monitoring of prostate parameters HDL cholesterol, hematocrit and psychological state. It is also wise to monitor symptoms of sleep apnea. Other specific concerns may be raised by the mode of delivery such as local side effects from transdermal testosterone.
For best results, men with ED take these pills about an hour or two before having sex. The drugs require normal nerve function to the penis. PDE5 inhibitors improve on normal erectile responses helping blood flow into the penis. Use these drugs as directed. About 7 out of 10 men do well and have better erections. Response rates are lower for Diabetics and cancer patients.
"Bring back the younger inner you," says the Low T Center. According to its website, its president, Mr. (notably not "Dr.") Mike Sisk, "created these centers out of a need." They promise their testosterone injections "do not just help boost a low sex drive but can also boost energy, decrease body fat, irritability, and depression." They go so far as to claim that "research finds testosterone replacement can solve long-term health issues like Alzheimer's and heart disease."