Low testosterone levels can cause mood disturbances, increased body fat, loss of muscle tone, inadequate erections and poor sexual performance, osteoporosis, difficulty with concentration, memory loss and sleep difficulties. Current research suggests that this effect occurs in only a minority (about 2%) of ageing men. However, there is a lot of research currently in progress to find out more about the effects of testosterone in older men and also whether the use of testosterone replacement therapy would have any benefits.
Impotence, also known as erectile dysfunction or ED, is a very common problem, affecting up to half of 40-70 year old men in Australia.Treatment techniques for impotence have varied through the years, from external steel mechanical attachments, to static electricity attached to the penis and testicles, to simple aphrodisiacs such as oysters. Until as recently as 1970, erectile failure was almost always seen as being due to psychological causes and was usually treated with psychotherapy.Since then, the medical causes contributing to impotence have been recognised and the treatment of impotence has been revolutionised, providing a range of options which are far more acceptable and very much more successful.Treatment options for impotenceTreatment choices for erectile dysfunction include:medicines;self-injection therapy;devices such as vacuum pumps;penile implant surgery;hormone therapy; andcounselling.If you have erectile dysfunction, the treatment your doctor recommends will depend on the severity of symptoms and the underlying cause of your impotence.Your doctor will want to check that any conditions that could be contributing to or causing erectile dysfunction are being treated.Your doctor may also suggest that you make some lifestyle adjustments, such as:increasing the amount of physical activity you get;losing weight if you are overweight;reducing the amount of alcohol you drink;quitting smoking; andnot taking illicit drugs.These lifestyle recommendations can help improve impotence related to several causes and improve your health in general.Medicines for erectile dysfunctionThe first tablet available for erectile dysfunction, sildenafil (brand name Viagra), has been largely responsible for helping to bring the topic of erectile dysfunction out into the open. Similar medications — tadalafil (Cialis) and vardenafil ( Levitra) — are also available. These medicines all work in a similar way, although there is some difference in how long their effect lasts. Sildenafil, tadalafil and vardenafil belong to a group of medicines called phosphodiesterase type 5 (PDE5) inhibitors because they block the PDE5 enzyme.How do oral medicines help treat erectile dysfunction?PDE5 inhibitors help in the process of getting and keeping an erection by working on chemicals in the body that are involved in erections. These medicines work by stopping PDE5 from breaking down an erection-producing chemical called cyclic guanosine monophosphate (cGMP). cGMP helps to relax the smooth muscle cells in the penis's erectile tissue, allowing more blood to flow into the penis to cause an erection. When PDE5 is temporarily blocked by these medicines, it can't break down the erection producing cGMP, so an erection can be achieved and maintained. PDE5 inhibitors can be used in the treatment of erectile dysfunction that is due to physical or psychological causes.Medications such as Viagra, Cialis and Levitra will work only if you are sexually stimulated. They are not aphrodisiacs and won't increase your sex drive.Side effects of PDE5 inhibitorsSide effects of these medicines can include headaches, flushes, blocked nose, indigestion and dizziness.In rare situations, sildenafil and vardenafil can cause a distortion of vision or change in colour vision.Tadalafil has been associated with back pain.Who can take medicines for impotence?PDE5 inhibitors cannot be taken by all men, so your doctor will need to evaluate your suitability before prescribing either of these medications.Men taking nitrates (often used to treat angina) should never take phosphodiesterase type 5 (PDE5) inhibitors. PDE5 inhibitors should also not be taken with some medicines used to treat high blood pressure.PDE5 inhibitors may also not be suitable for men with certain heart conditions or low blood pressure. Check with your doctor to find out if this type of medication may be suitable for you.Self-injection therapySelf-injection therapy delivers a medicine called alprostadil (brand name Caverject), also known as prostaglandin E-1, to the erectile tissue of the penis. Prostaglandin E-1 occurs naturally in the body and helps increase the blood flow to the penis to cause an erection. Unlike the PDE5 inhibitors, alprostadil will cause an erection whether the penis is stimulated or not.Self-injection therapy is usually recommended if PDE5 inhibitor medicines are not suitable or have not been effective in the treatment of erectile dysfunction.How to use self-injection therapyAlprostadil is injected into either of the 2 cigar-shaped chambers of the penis known as the corpora cavernosa, which run along the length of the penis, one on either side. Your doctor or urologist (specialist in problems with male reproductive organs and the urinary tract) will give you instructions on how to do this.Alprostadil should produce an erection in 5 to 20 minutes and, generally, the erection will last for 30 to 60 minutes.You should not use alprostadil more than once in a 24-hour period, and you should use it no more than 3 times a week.Don't try to use more than the recommended dose of alprostadil, as your erection may last longer than is medically safe.Who can use self-injection therapy?You should ask your doctor if alprostadil is suitable for you. Your doctor will also be able to tell you how much alprostadil to use, depending on your condition and whether or not you are taking any other medications, and also how to use alprostadil properly.People with certain illnesses, such as leukaemia and sickle cell anaemia, or who have a penile implant or Peyronie's disease, where the penis may be scarred and produces erections that are not straight, should not use alprostadil.Men for whom sexual activity is not advised should not use alprostadil.Side effects of injection therapyThe most common side effects of alprostadil include pain in the penis or bruising in the penis at the site of injection. Fibrosis (the development of fibrous tissue) can also develop following injections into the penis.The most serious side effect is priapism (a persistent erection), which is a medical emergency. Your doctor will inform you of what to do if you have an erection that persists for 2 hours or more. It is very important that you follow your doctor's instructions and inform them that you have experienced this side effect.Vacuum erection devicesVacuum erection devices work by creating a vacuum, which increases blood flow to the penis, producing an erection.The penis is lubricated and placed inside a hollow plastic chamber. Air is pumped out of the chamber, either manually or by a battery powered pump. This creates a vacuum which pulls blood into the penis to cause an erection. This takes about 5 minutes.Once the penis is erect, the man fits a rubber ring around the base of his penis to keep the blood trapped inside the penis when the cylinder is removed. After intercourse, the ring can be removed to return the penis to a limp state.Vacuum erection devices avoid surgery and can be used as often as required. However, they may be difficult to use, and many men and their partners feel they take much of the pleasure and spontaneity away from sexual activities. Vacuum pumps are not suitable for men who have problems with blood clotting, or blood disorders such as leukaemia.Penile implant surgery for impotencePenile implant surgery is not a common procedure but in some cases it may be the most appropriate treatment for erectile dysfunction.The procedure involves placing an implant inside the penis, along its length, so that it can become erect. The implant may be a pair of semi-rigid rods or a pair of inflatable cylinders.The inflatable implants allow the penis to look and feel limp (flaccid) or erect, depending on how much the cylinders are inflated. The cylinders in an inflatable implant are hollow, and the man gets an erection by squeezing a pump located in his scrotum to fill the cylinders with salt water (saline) stored in a reservoir implanted in his lower abdomen. A release valve drains the saline out of the cylinders and back into the reservoir.With the semi-rigid, malleable rod type of implant, the rods run along the length of the penis and can be bent upwards to produce an erect penis, or downwards when an erect penis is not required.Like all surgery, there are some risks, such as infection or bleeding. If you have had surgery and have severe pain, fever, swelling or excessive bleeding, you should contact your doctor as soon as possible.Vascular surgery for erectile dysfunctionIn cases where a man's anatomy prevents blood flow into or out of the penis, vascular surgery may be an option. This treatment option is rarely recommended, and is usually only successful in younger men.If there is a blockage that prevents blood from flowing into the penis, a doctor may recommend an operation that bypasses the blocked blood vessels, using a length of vein or manufactured tubing, to allow more blood to flow into the penis and help produce an erection.If the problem is that blood leaks back out of the penis, this can be corrected by tying off the major veins that drain the penis, a procedure known as venous ligation.Hormone treatments for impotenceIn a small number of men, blood tests may show abnormally low levels of testosterone, the male sex hormone. In such cases your doctor might prescribe a course of testosterone injections or a testosterone implant. The supplements can help boost sex drive as well as increasing the ability to have erections. Testosterone gel or patches, applied daily to the skin, are another option.Complementary medicines for erectile dysfunctionThere is a lack of scientific evidence supporting the effectiveness of complementary therapies for the treatment of impotence.Always check with your doctor before taking any herbal medicines or supplements for impotence. These formulations may contain ingredients that can interact with other medicines or cause dangerous side effects.Counselling for men with impotenceErectile dysfunction often has physical causes, but sometimes there is a psychological basis for erection problems. Often this is a form of performance anxiety. A man may have had an episode of erectile dysfunction due to some passing cause like fatigue, stress, relationship difficulty or intoxication. This may have led to embarrassment or a feeling of failure. Even if the physical cause does not remain, future attempts to have sex may trigger memories of this embarrassment and acute anxiety that it will happen again. This anxiety itself is capable of causing erectile dysfunction, and so a man may get trapped in a self-reinforcing cycle of anxiety and erectile dysfunction. In these instances, seeing a GP, counsellor or psychologist can be very helpful.Stress, anxiety, depression and low self-esteem, in fact, almost all significant emotional problems, can have a major effect on sexuality. So do many chronic physical illnesses, even if they don't directly affect genital function. Counsellors and psychologists can assist with these and a wide range of other sexual and relationship problems and can also help female partners suffering from sexual problems. They are particularly skilled in helping patients to overcome guilt or anxiety relating to sexual abuse, and in helping couples to sort out relationship difficulties. Simple problems can be dealt with in a few visits, but more complex problems may require several months or even years of therapy.Your doctor may be able to recommend a psychologist or counsellor who specialises in sexual and relationship problems. Last Reviewed: 12 December 2016
The chemical synthesis of testosterone from cholesterol was achieved in August that year by Butenandt and Hanisch.[180] Only a week later, the Ciba group in Zurich, Leopold Ruzicka (1887–1976) and A. Wettstein, published their synthesis of testosterone.[181] These independent partial syntheses of testosterone from a cholesterol base earned both Butenandt and Ruzicka the joint 1939 Nobel Prize in Chemistry.[179][182] Testosterone was identified as 17β-hydroxyandrost-4-en-3-one (C19H28O2), a solid polycyclic alcohol with a hydroxyl group at the 17th carbon atom. This also made it obvious that additional modifications on the synthesized testosterone could be made, i.e., esterification and alkylation.
Factors that mediate contraction in the penis include noradrenaline, endothelin-1, neuropeptide Y, prostanoids, angiotensin II, and others not yet identified. Factors that mediate relaxation include acetylcholine, nitric oxide (NO), vasoactive intestinal polypeptide, pituitary adenylyl cyclase–activating peptide, calcitonin gene–related peptide, adrenomedullin, adenosine triphosphate, and adenosine prostanoids.
Dr. Ronald Swerdloff, chief of the endocrinology division at the Harbor-UCLA Medical Center and a professor of medicine at UCLA's David Geffen School of Medicine, served on the panel of experts who developed the Endocrine Society's guidelines. He is also the principal investigator for one of the 12 sites of The Testosterone Trial in Older Men, a nationwide study funded mainly by the National Institute on Aging. The study of 800 men over age 65 with low testosterone is looking at whether men using AndroGel for one year, compared to placebo, will show improvements in walking speed, sexual activity, vitality, memory, and anemia. The study will be completed in June 2015. 

Testosterone was first used as a clinical drug as early as 1937, but with little understanding of its mechanisms. The hormone is now widely prescribed to men whose bodies naturally produce low levels. But the levels at which testosterone deficiency become medically relevant still aren't well understood. Normal testosterone production varies widely in men, so it's difficult to know what levels have medical significance. The hormone's mechanisms of action are also unclear.
Clinical experience in switching medications to improve ED has been disappointing in that improvement does not often occur. Nonetheless, it is important to try to discontinue possible offending medications before proceeding to more invasive ED treatment options. Oral ED medications have changed the way clinicians discontinue medications in patients with ED and has improved the approach. For example, a patient may develop ED on a thiazide diuretic. The diuretic may be withdrawn, but a trial of oral ED therapy can be initiated during the observation period while the patient is waiting to see if any spontaneous improvement in ED occurs after drug withdrawal. Alternatively, if diuretic therapy is effective, well tolerated, and controlling blood pressure, oral ED therapy can be used on an ongoing basis to treat the side effect of ED.
Saw palmetto: Uses, dosage, and side effects Saw palmetto is an extract from the berries of a type of palm tree. The berries have traditionally been used to ease urinary and reproductive problems. The extract is now used in herbal remedies to stabilize testosterone. Learn about its use, its effectiveness, the science behind the claims, and any side effects. Read now
There is a dirty little secret about testosterone cream that almost no one knows, and I'm going to share it here. Please don't abuse it. If you take a vanishingly small dose of testosterone cream and apply it to your labia and the vulva (or your partner's), you will witness a form of vasodilation rarely seen no matter how good you are in bed. It has a profound local effect and will produce a night you won't forget for years.
Testosterone may prove to be an effective treatment in female sexual arousal disorders,[52] and is available as a dermal patch. There is no FDA approved androgen preparation for the treatment of androgen insufficiency; however, it has been used off-label to treat low libido and sexual dysfunction in older women. Testosterone may be a treatment for postmenopausal women as long as they are effectively estrogenized.[52]
With sex therapy, your counselor looks at the sexual problems you and your partner are having. Sex therapy works with problems such as performance anxiety, which means that you worry so much about whether you will be able to have sex that you are not able to. It also helps when you have erection problems that are not due to physical or drug problems, or premature ejaculation (you come too quickly). It may help you to reach orgasm or to learn to relax enough to avoid pain during sex. Counseling can help you to adjust to the treatment you and your doctor choose.
There are positive correlations between positive orgasm experience in women and testosterone levels where relaxation was a key perception of the experience. There is no correlation between testosterone and men's perceptions of their orgasm experience, and also no correlation between higher testosterone levels and greater sexual assertiveness in either sex.[34]
ED usually has a multifactorial etiology. Organic, physiologic, endocrine, and psychogenic factors are involved in the ability to obtain and maintain erections. In general, ED is divided into 2 broad categories, organic and psychogenic. Although most ED was once attributed to psychological factors, pure psychogenic ED is in fact uncommon; however, many men with organic etiologies may also have an associated psychogenic component.
Trials of testosterone treatment in men with type 2 diabetes have also taken place. A recent randomized controlled crossover trial assessed the effects of intramuscular testosterone replacement to achieve levels within the physiological range, compared with placebo injections in 24 men with diabetes, hypogonadism and a mean age of 64 years (Kapoor et al 2006). Ten of these men were insulin treated. Testosterone treatment led to a significant reduction in glycated hemoglobin (HbA1C) and fasting glucose compared to placebo. Testosterone also produced a significant reduction in insulin resistance, measured by the homeostatic model assessment (HOMA), in the fourteen non-insulin treated patients. It is not possible to measure insulin resistance in patients treated with insulin but five out of ten of these patients had a reduction of insulin dose during the study. Other significant changes during testosterone treatment in this trial were reduced total cholesterol, waist circumference and waist-hip ratio. Similarly, a placebo-controlled but non-blinded trial in 24 men with visceral obesity, diabetes, hypogonadism and mean age 57 years found that three months of oral testosterone treatment led to significant reductions in HbA1C, fasting glucose, post-prandial glucose, weight, fat mass and waist-hip ratio (Boyanov et al 2003). In contrast, an uncontrolled study of 150 mg intramuscular testosterone given to 10 patients, average age 64 years, with diabetes and hypogonadism found no significant change in diabetes control, fasting glucose or insulin levels (Corrales et al 2004). Another uncontrolled study showed no beneficial effect of testosterone treatment on insulin resistance, measured by HOMA and 'minimal model' of area under acute insulin response curves, in 11 patients with type 2 diabetes aged between 33 and 73 years (Lee et al 2005). Body mass index was within the normal range in this population and there was no change in waist-hip ratio or weight during testosterone treatment. Baseline testosterone levels were in the low-normal range and patients received a relatively small dose of 100 mg intramuscular testosterone every three weeks. A good increase in testosterone levels during the trial is described but it is not stated at which time during the three week cycle the testosterone levels were tested, so the lack of response could reflect an insufficient overall testosterone dose in the trial period.
Surgical intervention for a number of conditions may remove anatomical structures necessary to erection, damage nerves, or impair blood supply.[8] Erectile dysfunction is a common complication of treatments for prostate cancer, including prostatectomy and destruction of the prostate by external beam radiation, although the prostate gland itself is not necessary to achieve an erection. As far as inguinal hernia surgery is concerned, in most cases, and in the absence of postoperative complications, the operative repair can lead to a recovery of the sexual life of people with preoperative sexual dysfunction, while, in most cases, it does not affect people with a preoperative normal sexual life.[13]
Dr. Shiel received a Bachelor of Science degree with honors from the University of Notre Dame. There he was involved in research in radiation biology and received the Huisking Scholarship. After graduating from St. Louis University School of Medicine, he completed his Internal Medicine residency and Rheumatology fellowship at the University of California, Irvine. He is board-certified in Internal Medicine and Rheumatology. 

While testosterone stimulates a man's sex drive, it also aids in achieving and maintaining an erection. Testosterone alone doesn't cause an erection, but it stimulates receptors in the brain to produce nitric oxide. Nitric oxide is a molecule that helps trigger a series of chemical reactions necessary for an erection to occur. When testosterone levels are too low, a man may have difficulty achieving an erection prior to sex or having spontaneous erections (for example, during sleep).
There is a polymorphic CAG repeat sequence in the androgen receptor gene, which codes for a variable number of glutamine amino acids in the part of the receptor affecting gene transcription. A receptor with a short CAG sequence produces greater activity when androgens attach, and men with shorter CAG polymorphisms exhibit androgenic traits, such as preserved bone density (Zitzmann et al 2001) and prostate growth during testosterone treatment (Zitzmann et al 2003). Indirect evidence of the importance of androgens in the development of prostate cancer is provided by case control study findings of a shorter, more active CAG repeat sequence in the androgen receptor gene of patients with prostate cancer compared with controls (Hsing et al 2000, 2002).
ED can also occur among younger men. A 2013 study found that one in four men seeking their first treatment for ED were under the age of 40. The researchers found a stronger correlation between smoking and illicit drug use and ED in men under 40 than among older men. That suggests that lifestyle choices may be a main contributing factor for ED in younger men.
Some men report being helped by an oral medication called yohimbine, which comes from the bark of a tree that grows in India and Africa. This drug, which needs to be taken every day, has been reported to help about 20 to 25 percent of the men taking it. A relatively new but widely used oral medication called Viagra requires a careful medical evaluation by your doctor.
The information shared on our websites is information developed solely from internal experts on the subject matter, including medical advisory boards, who have developed guidelines for our patient content. This material does not constitute medical advice. It is intended for informational purposes only. No one associated with the National Kidney Foundation will answer medical questions via e-mail. Please consult a physician for specific treatment recommendations.
Testosterone is also important for maintaining bone strength and lean muscle mass in women, as well as contributing to overall well-being and energy levels. This hormone plays a key role in a woman's sex drive and is responsible for enhancing sexual pleasure during intercourse. However, the levels of testosterone produced by females is still between ten and times less than the amount produced by men.
"Although having sex at 70 is not the same as having sex at 20, erectile dysfunction is not a normal part of aging," according to Michael Feloney, MD, urologic surgeon and expert on sexual dysfunction issues at the Nebraska Medical Center in Omaha. "You should still be able to have a satisfying sex life as you age." If you are experiencing erectile dysfunction, these 10 dos and don'ts may help.
Replacement therapy may produce desired results, such as greater muscle mass and a stronger sex drive. However, the treatment does carry some side effects. Oily skin and fluid retention are common. The testicles may also shrink, and sperm production could decrease significantly. Some studies have found no greater risk of prostate cancer with testosterone replacement therapy, but it continues to be a topic of ongoing research.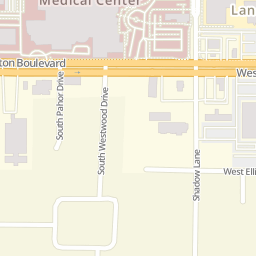 Epidemiological data has associated low testosterone levels with atherogenic lipid parameters, including lower HDL cholesterol (Lichtenstein et al 1987; Haffner et al 1993; Van Pottelbergh et al 2003) and higher total cholesterol (Haffner et al 1993; Van Pottelbergh et al 2003), LDL cholesterol (Haffner et al 1993) and triglyceride levels (Lichtenstein et al 1987; Haffner et al 1993). Furthermore, these relationships are independent of other factors such as age, obesity and glucose levels (Haffner et al 1993; Van Pottelbergh et al 2003). Interventional trails of testosterone replacement have shown that treatment causes a decrease in total cholesterol. A recent meta-analysis of 17 randomized controlled trials confirmed this and found that the magnitude of changes was larger in trials of patients with lower baseline testosterone levels (Isidori et al 2005). The same meta-analysis found no significant overall change in LDL or HDL cholesterol levels but in trials with baseline testosterone levels greater than 10 nmol/l, there was a small reduction in HDL cholesterol with testosterone treatment.